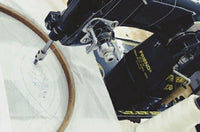 FAIR FASHION
We work closely with a family run, Indian manufacturer who believes strongly in worker's rights and a fair living wage, thus creating a caring and safe environment for all their employees. They are part of our Faune family, and collaborating with this amazing team in India is a key foundation of our business ethos.  
The female owner is passionate about female representation in the workplace and has a diverse workforce and ensures women are paid equally to their male counterparts.
DESIGNED TO LAST
Our collections are designed in London by Nicola, who has been a womenswear designer for over 20 years. Inspired by vintage finds, our designs bring together delicate and pretty features with light, airy silhouettes for everyday, functional comfort. Each design is carefully crafted to create a night-to-day transitional piece, which is perfectly suited to embrace slow living.

All pieces are timeless in their design and made to last regardless of changing trends, we focus on small collections to minimise waste, and any waste is used to create our accessories range.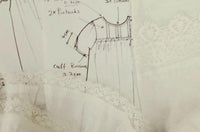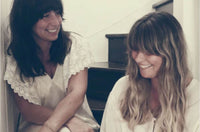 FEMALE FOUNDED
After following fast paced, early careers in media and fashion, when we became mothers to our beautiful children, we were inspired to return to our original passion and build an independant fashion brand that we could be proud of and aligned to our values.

We saw an opportunity to create quality, traditional children's nightwear that is aligned to the values of slow fashion - timeless pieces, created seasonally, made to last. FAUNE was officially born in November 2017 when we launched our first childrenswear range, and in 2020 we launched our highly aniticpated womenswear collection, conitnuing the delicate vintage-style that FAUNE is now loved for.
GIVING BACK
India and its people are so special and are an integral part of the FAUNE brand and family. Giving back to this beautiful country has been a priority for us since we started and we are so proud to have supported The Rittana Children's Foundation, a wonderful not-for-profit organisation that creates sustainable projects to support vulnerable street children.

Our commitment to supporting charities in India is ongoing..